Angel
is the seventh book in the Maximum Ride series.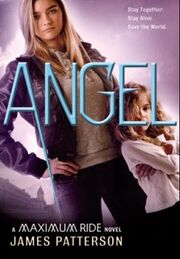 Angel starts off with Max staying at her mom's house, trying to get over being heartbroken by Fang. Dylan continues to try to win her heart; meanwhile Fang starts organizing his new 'Flock,' which he names Fang's Gang, and starts recruiting with Ratchet.
Ad blocker interference detected!
Wikia is a free-to-use site that makes money from advertising. We have a modified experience for viewers using ad blockers

Wikia is not accessible if you've made further modifications. Remove the custom ad blocker rule(s) and the page will load as expected.